Saturday lunch i headed over to the hills district to hang out with my parents. Mum and Dad wanted to go over to Stanhope Gardens to look at the shops, so I tagged along. The weather was awful and the car park was packed, i never thought we were going to get a parking spot. We finally did and decided to have some lunch before shopping. From what i could see there weren't too many choices but one of the places was an Italian pizza and pasta restaurant, which sounded good. Even though the car park was packed, there was no one else in the restaurant, which meant fast service!
We ordered some bruscetta to start with. I have never seen it come out like this, although the idea of having the tomato mixture separate so the bread doesn't go soggy was good, the actual tomato mixture didn't have much flavour. Mum and I both had to add salt and pepper to give it some taste. We decided to order 3 medium pizzas and share them, rather than get individual dishes, so we had a bit of variety.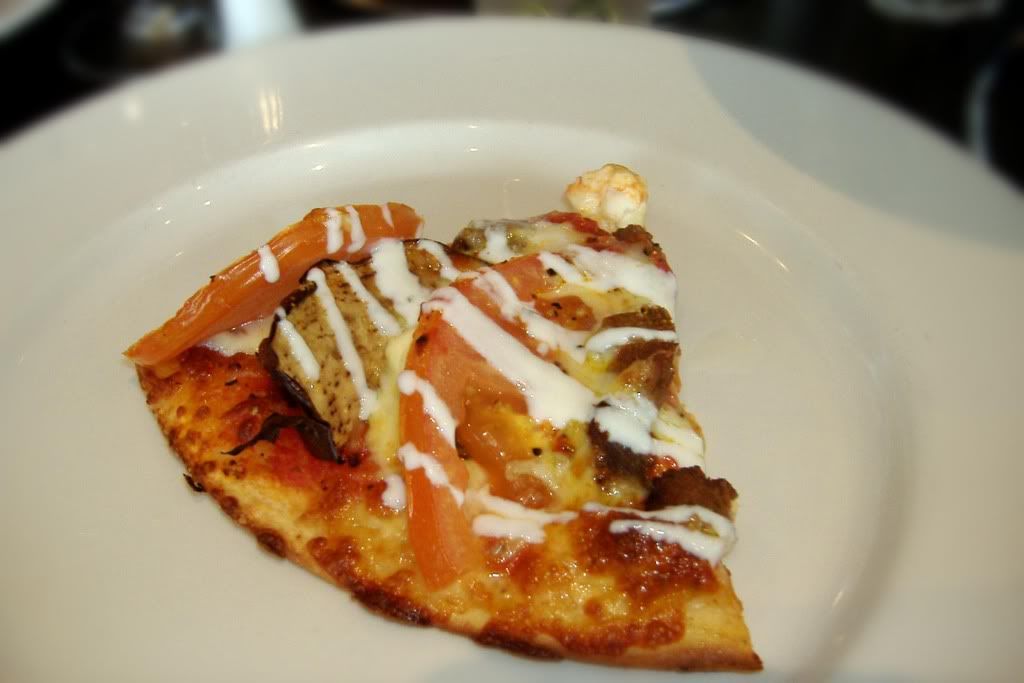 Moroccan Beef - $18.50


This was my favourite of the three. The topping consisted of marinated beef in moroccan spices, tomatoes, eggplant, fetta, topped with yoghurt and lemon. The pizza came out with fresh wedges of lemon which we squeezed on top, which really brought the flavour out.
Stanhope Delight - $17.50
Look at those big juicy prawns! This also had roasted capsicums with bbq sauce and parsley.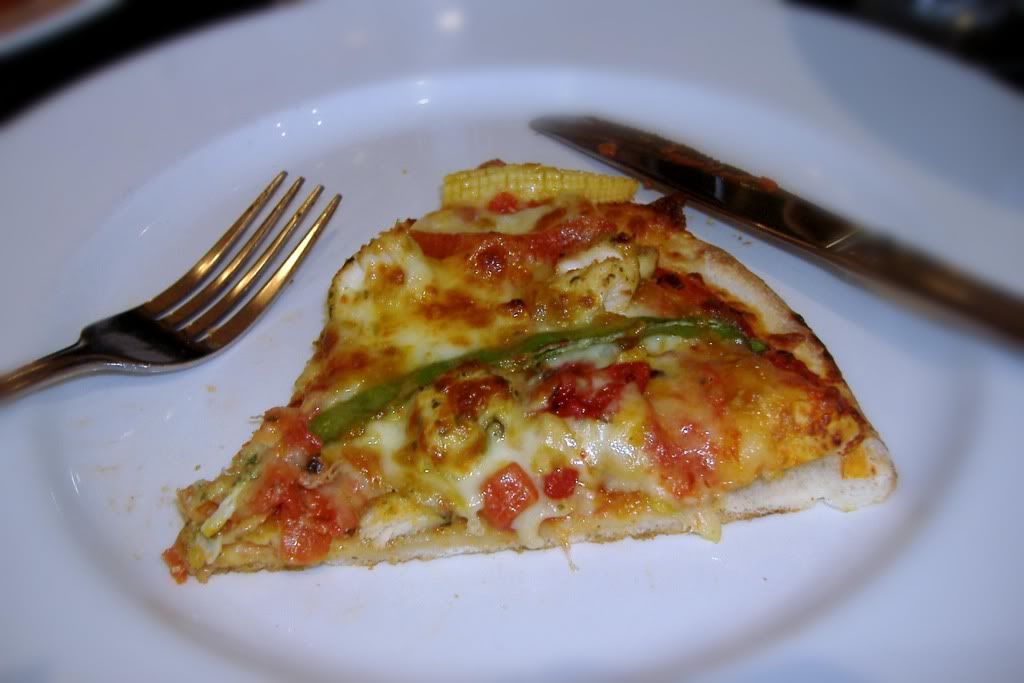 The last pizza we had was the Thai Chicken which was topped with spicy chicken, baby corn, snow peas, roasted capsicums and cashews topped with a satay sauce. The cruchiness of the snow peas worked really well with the pizza and i love snow peas.
Apparently this place has won awards for their pizza and i would believe that, cause they were so good. I also think pizza tastes so much better when it is freshly cooked and the cheese is still melted and gooey, rather than when you get home delivery or take away and it goes all plastic like. The 3 pizzas was heaps of food for us, we had a whole pizza left over, but we wanted to try more than 2!
Nunzio's Pizza and Pasta
Shop 23, Stanhope Shopping Village
Stanhope Gardens (also at Quakers Hill)
Ph: 8883 1711
Lunch Wed to Sun 12pm - 2:30pm
Dinner Tues to Sat 5:30pm - 10pm
Sun 5:30pm - 9pm