So I am going to finish all my photos in one post of Southern Thailand, cause I didn't take any pictures in some of the places we went to...sorry.


First off we arrived in
Phuket
to the most beautiful hotel ever (well for the price we paid anyway, which was about $50 for the night, in which our room got upgraded :))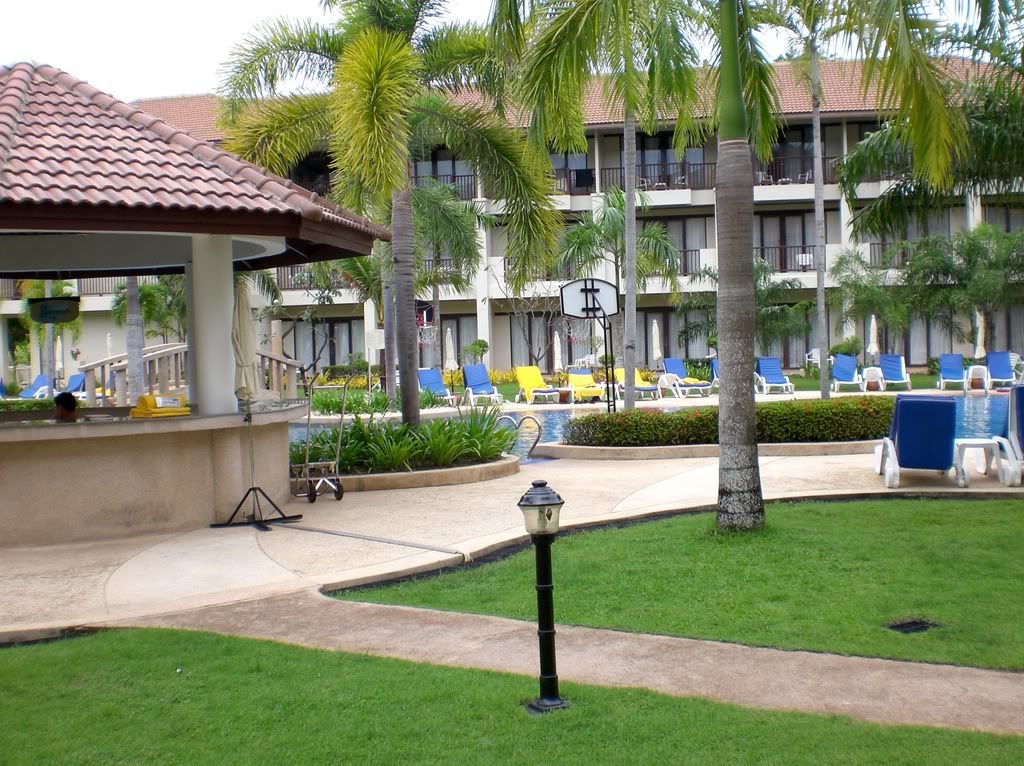 View from our room

Our flight was in the middle of the day, so by the time we got there it was well after lunch and decided to have a snack by the pool (didn't want to miss out on that overcast sun!). I chose a cold rice noodle seafood salad which was lovely.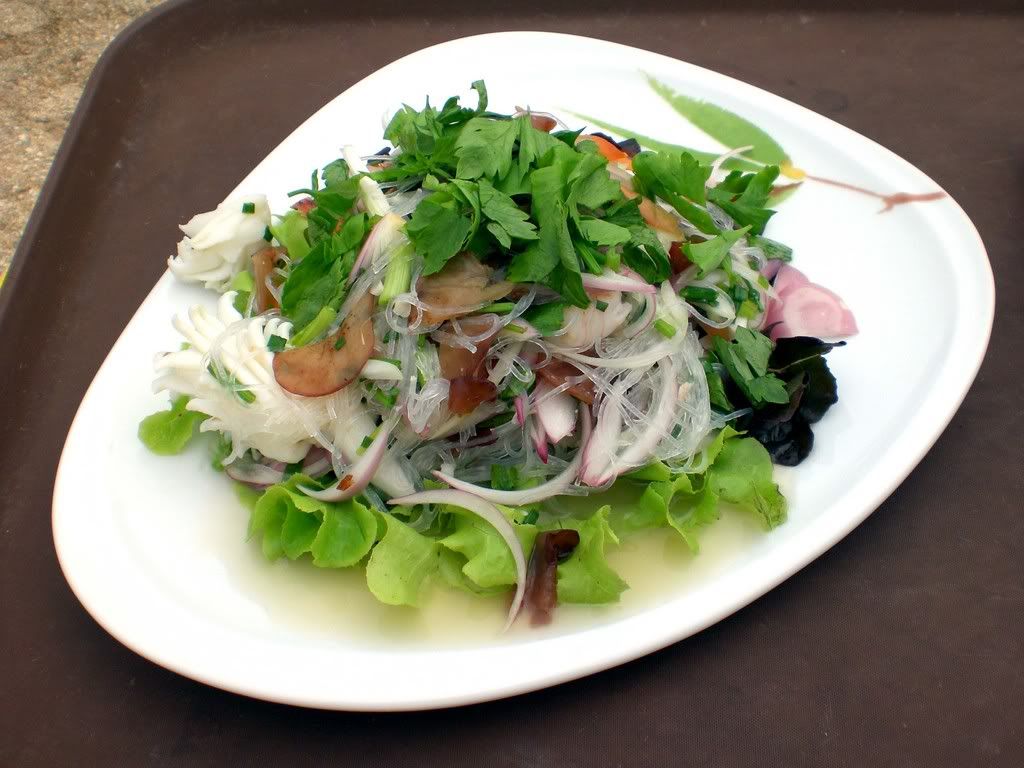 I love the dressings on these salads, cause they feel healthy and taste delicious. The squid was cut into interesting shapes too which was cool.
Later that night we headed down the beach for dinner. We noticed there were lots of
Scandinavian
run restaurants and stopped in one just in time before it poured down with rain. We ordered some cocktails to start with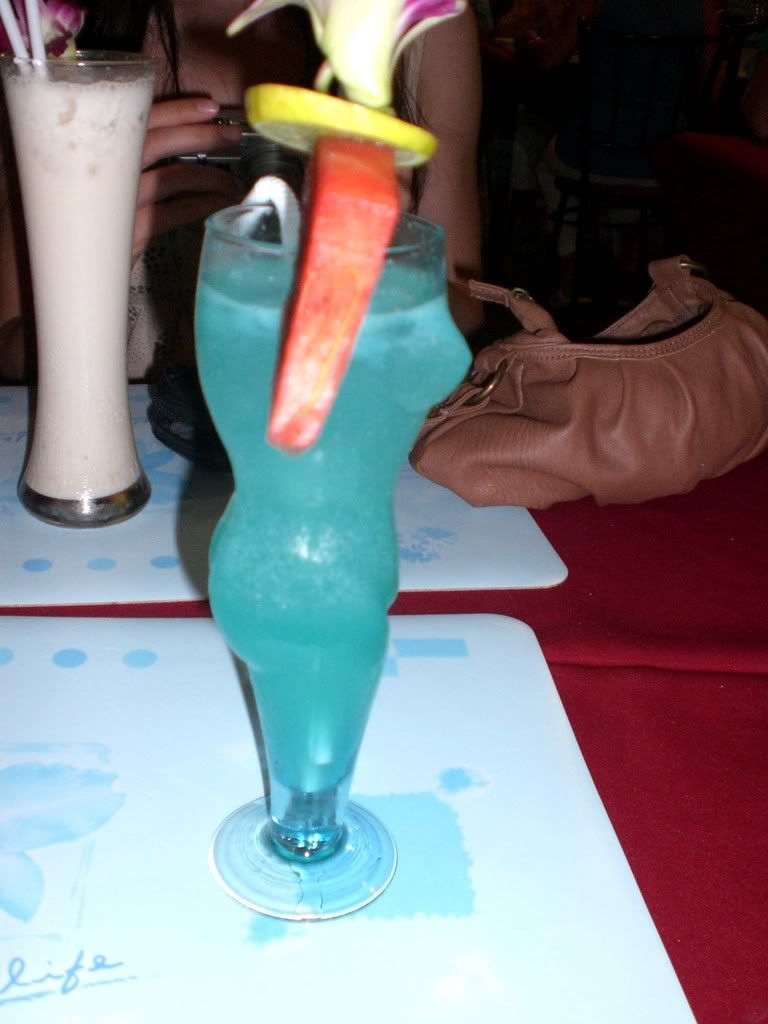 Nice Glass

The lady was saying that they tried to find men glasses but couldn't, cause it's mainly women that order the cocktails, so lucky me! I lived on cocktails while I was away, I mean they are good for you right, all that fruit juice..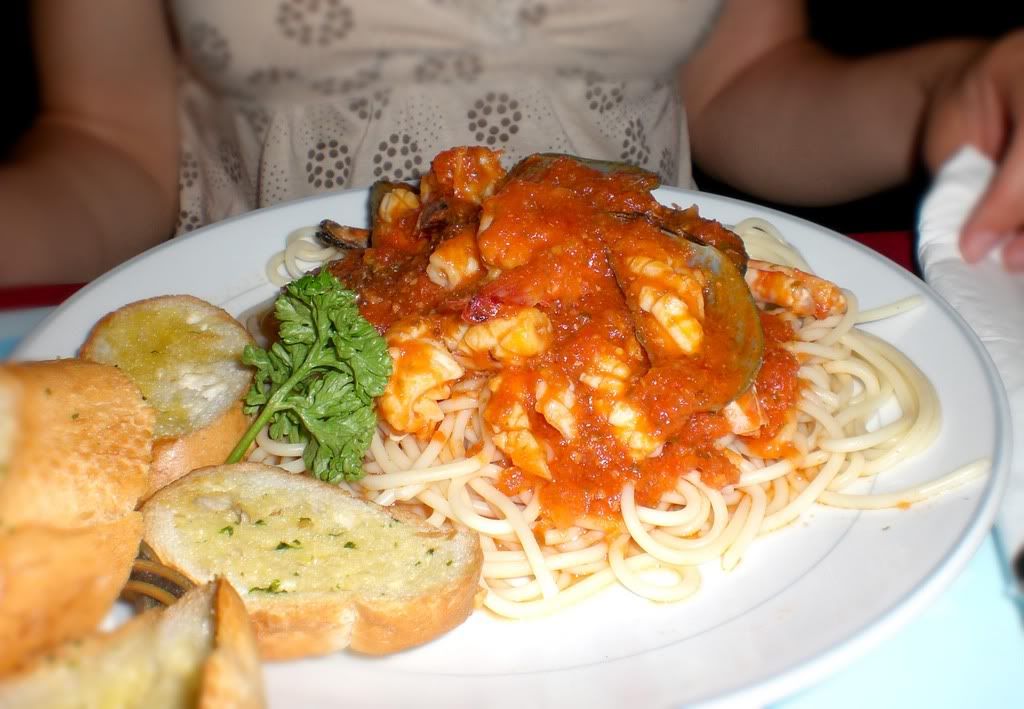 Spaghetti

Naomi ordered the Spaghetti Marinara. This was our meal of choice when it came to something other than Thai, as we found out in the Islands that there aren't too many choices other than Thai or Western (which mainly included pastas, pizzas and sandwiches). The Italian dishes were more expensive than the Thai ones, but still very reasonable. You wouldn't pay over $10 for a dish, where as in Sydney if you wanted something decent you wouldn't find it for under $10.
Spring Rolls

I ordered some spring rolls to start, but as most of you might know in Thailand they don't have starters or mains, everything just comes out as it's ready. These were very oily, but also very tasty. The spring roll wrappers were thicker than normal which I quite liked.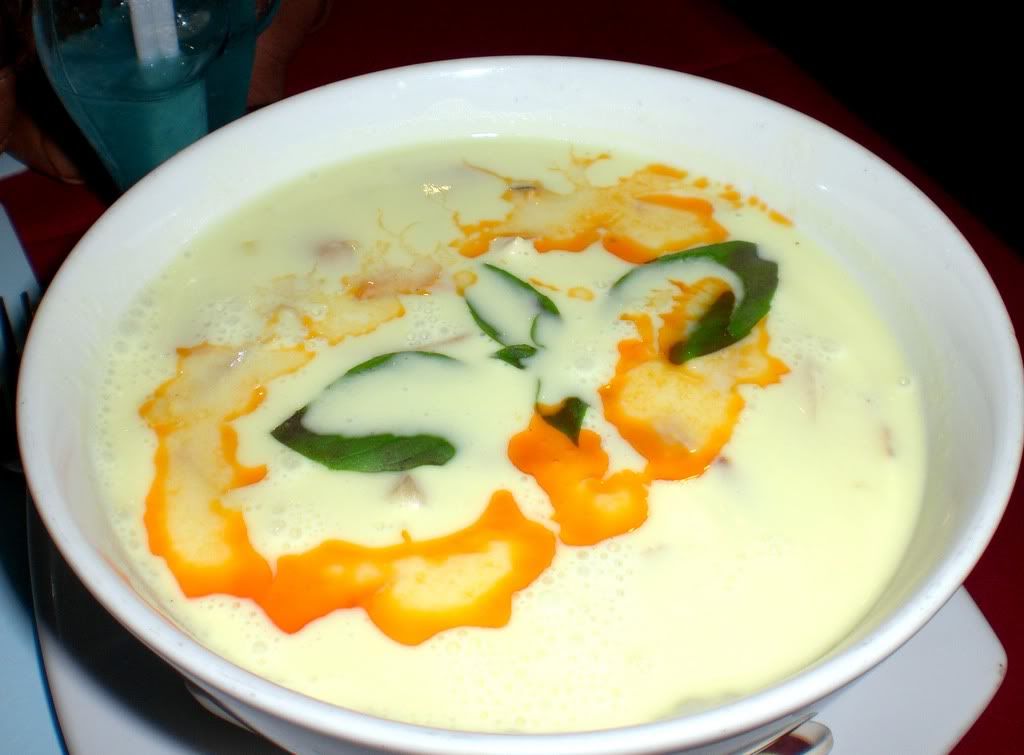 I always like ordering soups for night meals sometimes, cause eating out breakfast, lunch and dinner for 3 weeks can get a bit excessive, so it's nice to have something light once in a while. Tom
Kha
is not spicy at all, as apposed to Tom Yum.
Next up we were off to Phi Phi! Phi Phi is beautiful, because it's such a small island there is no transport so you just walk everywhere, and it is so good not to get hassled by taxi and
tuk
tuk
drivers, there are still the massage ladies though
Maya Beach (Where the beach was filmed)

Another day of messed up travelling times didn't see us arriving into Phi Phi until after 2:30,so we decided to go for a late lunch after a dip in the water. We found this really nice restaurant alongside the beach so we decided on that.
Panang Curry

This was nice, but not as good as the one that I made in Chiang Mai!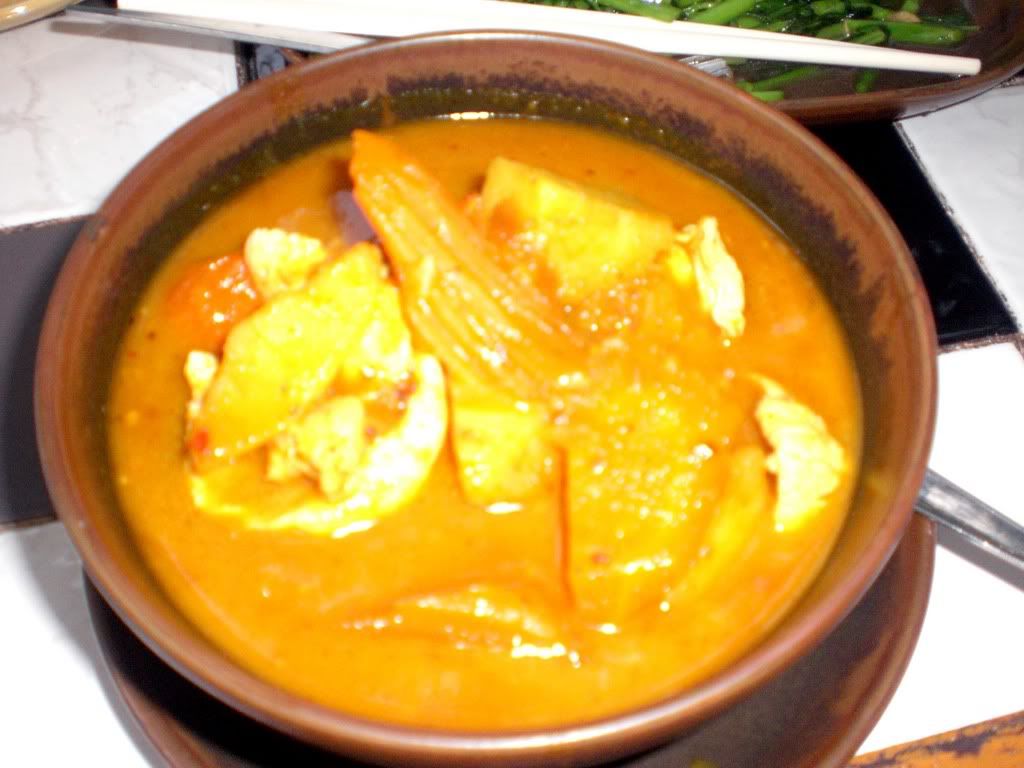 Mussamum Curry

Naomi got the mussamum curry which was spicier than normal, which I thought was great, but Naomi not so much. This was probably the best mussamum that I tasted while I was over there, but unfortunately it wasn't my dish....

Pad Thai

Roisin got her Pad Thai, which I think from memory was the first time she had ever had it. Both of them had never had Thai food before. I think that things are quite different in England.
Another night we went to a different restaurant by the water.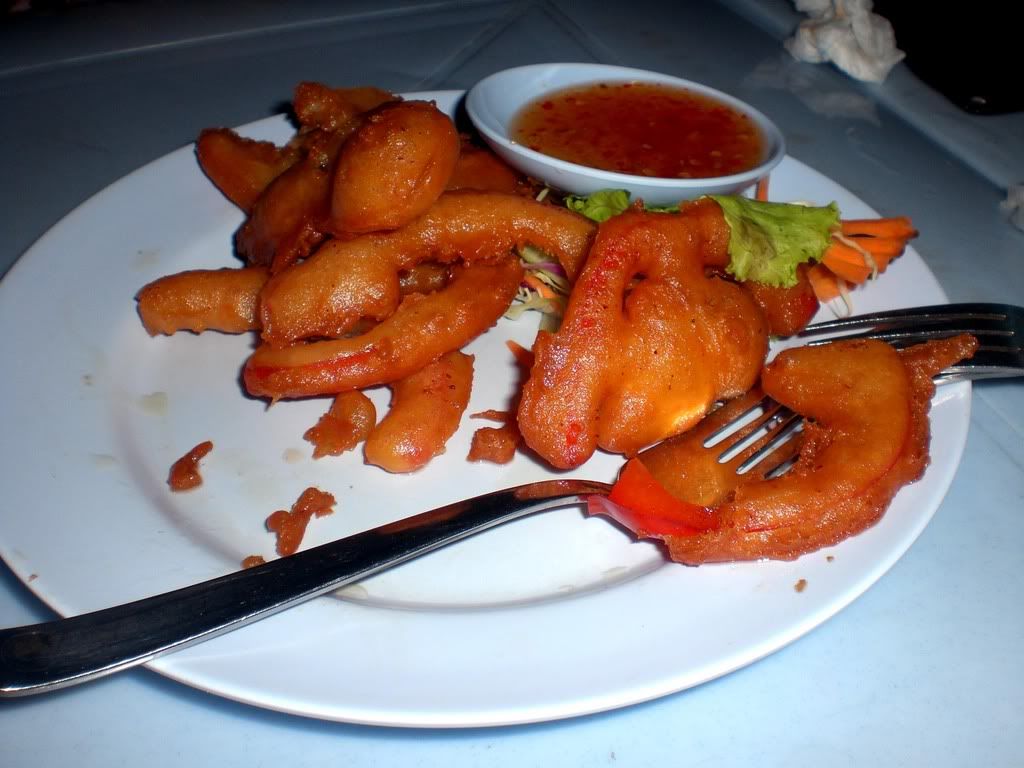 Tempura

I thought I would try some Tempura, so I ordered the mixed vegetable one, but instead got the capsicum one. Again very oily batter and thick, not like the tempura I am used to at all...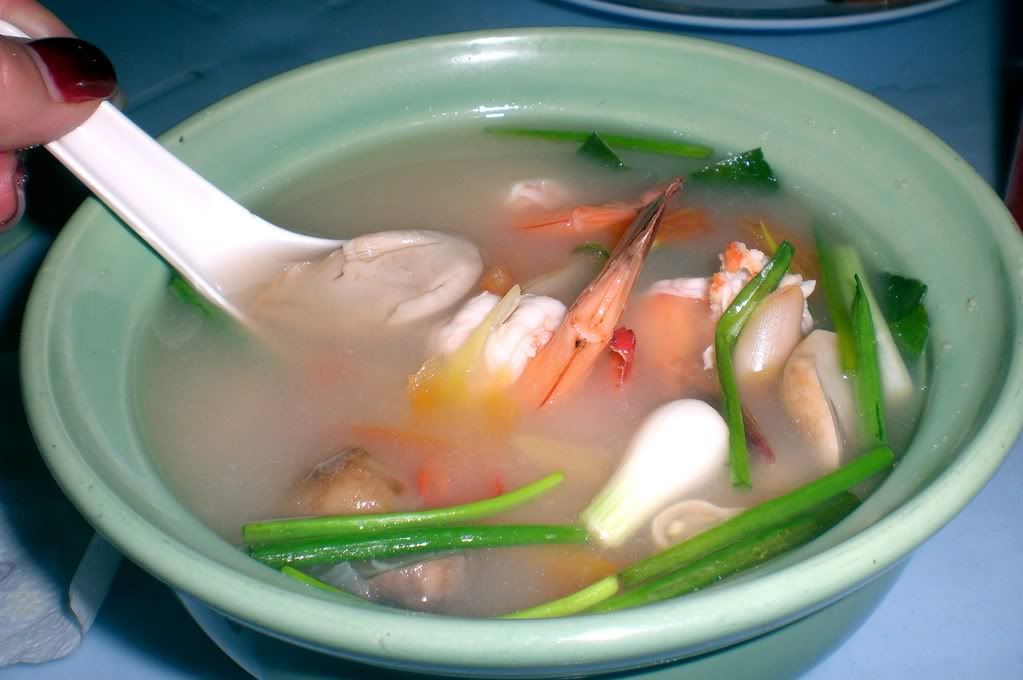 I also got a Tom Yum which was delicious. There were so many prawns in here too which was a bonus. Not as spicy as I'm used to, but still very tasty.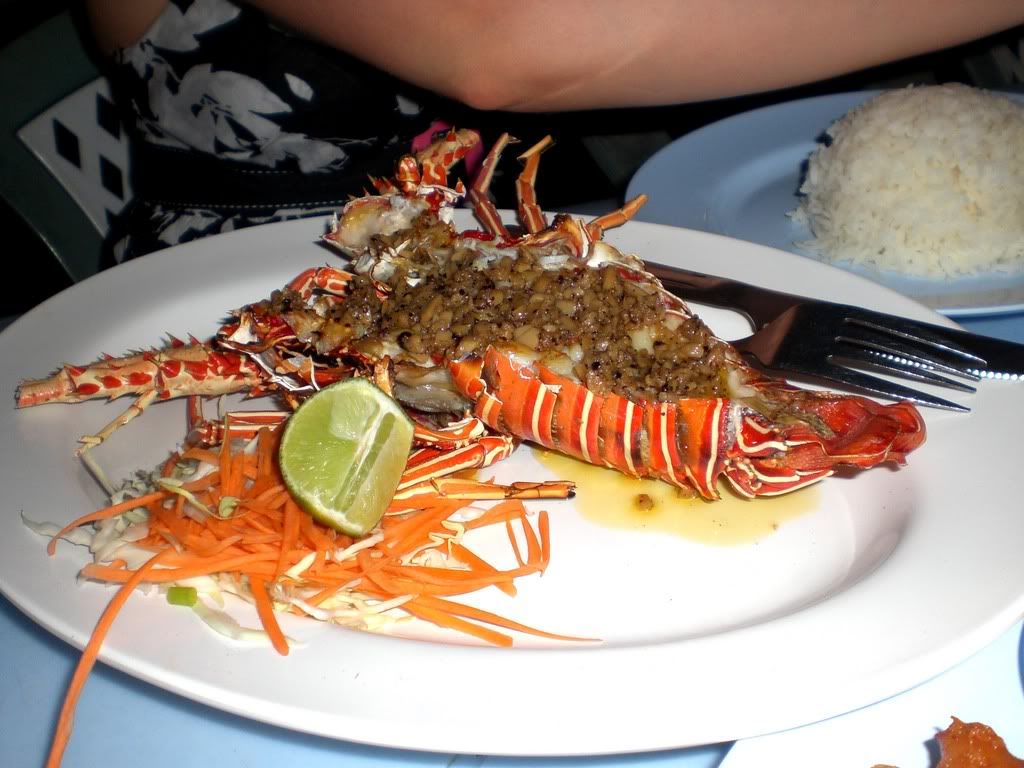 Naomi had been wanting to have lobster since we arrived down south, so she thought this would be the night to get some. It cost about $27, which I didn't think was particularly good for the size of the lobster, but then i guess I don't normally order it when I am in Sydney, so I don't know how it compares.
Next up we went to
Krabi
, but I didn't take any food photos. The beach where we stayed had quite a few restaurants which had a theme of pizza/pasta and
thai
food. I was quite surprised how nice the pizzas were, the crusts were really thin and crispy and the toppings were like true
italian
and minimal. Very nice.
Then we travelled over to the eastern islands with the first stop being
Koh
Phangan
. We went to what looked like a really nice restaurant in the guide book, but when we got there we were the only ones there...it was quite strange.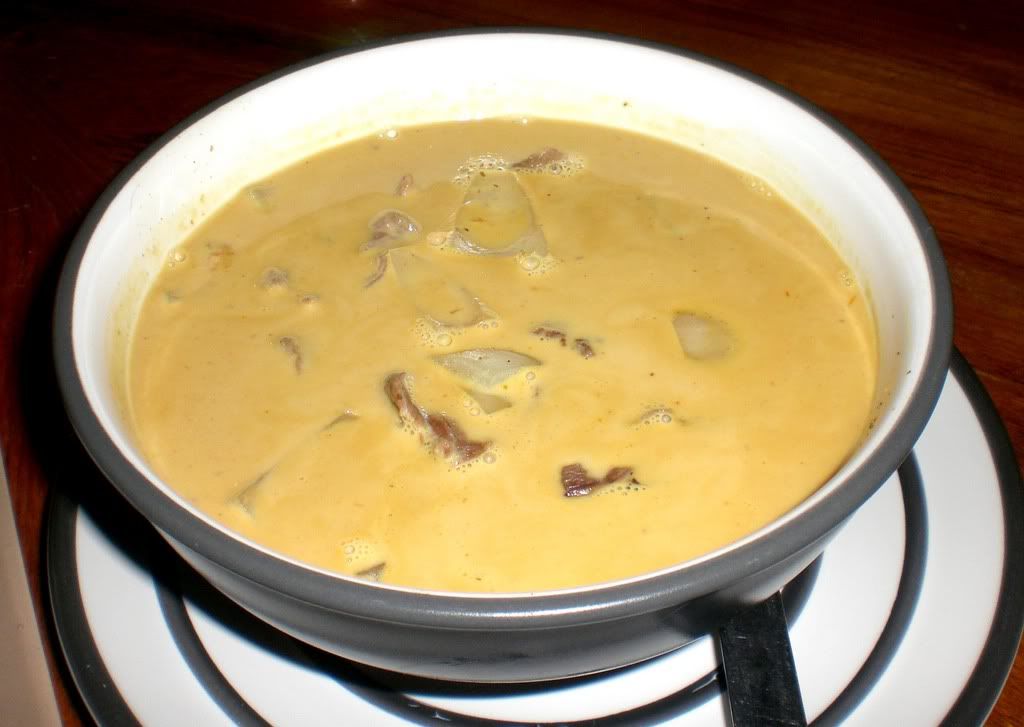 Mussamum Curry

Onto my search for a good curry..when this came out I wasn't very hopeful that it was going to be tasty and unfortunately my suspicions were right. Very watery and not too much flavour. What is it with the beef here also? When we get it in Australia, the beef is always in chunks and fall apart tender. Here it's sliced thinly and is quite tough.
How cute is the rice though!
We then went to
Koh
Samui
which for me is the party island of Thailand. On our first night we headed into the main town and walked up and down the streets before deciding on a very nice restaurant. It was called Rice and was an up market Italian Restaurant.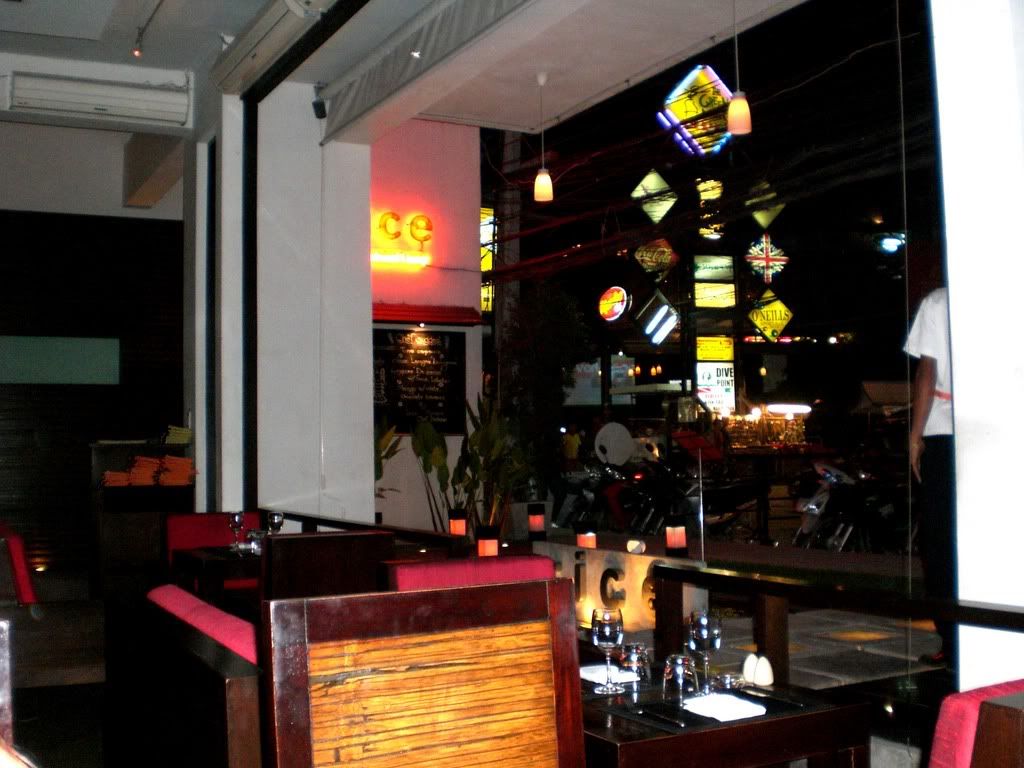 Interior of the restaurant
After we ordered we got this complimentary selection of breads and dips.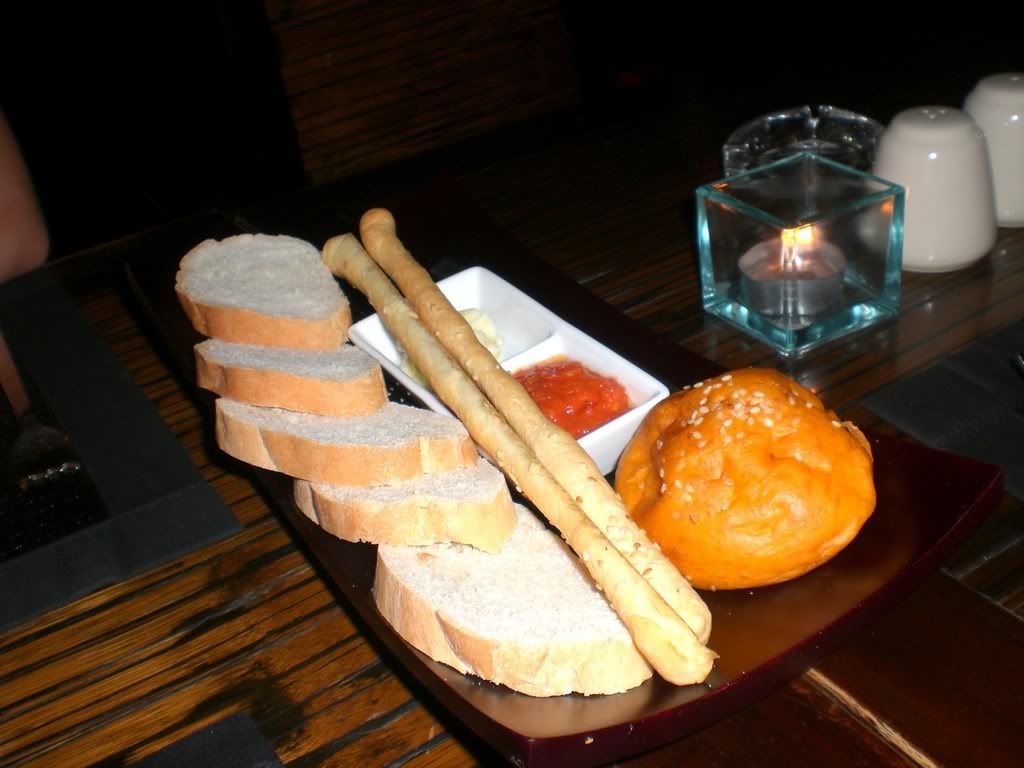 The dips and some of the bread was really nice, but the bread sticks were a bit stale...
I decided to splurge a bit and order the grilled prawns which were about $22.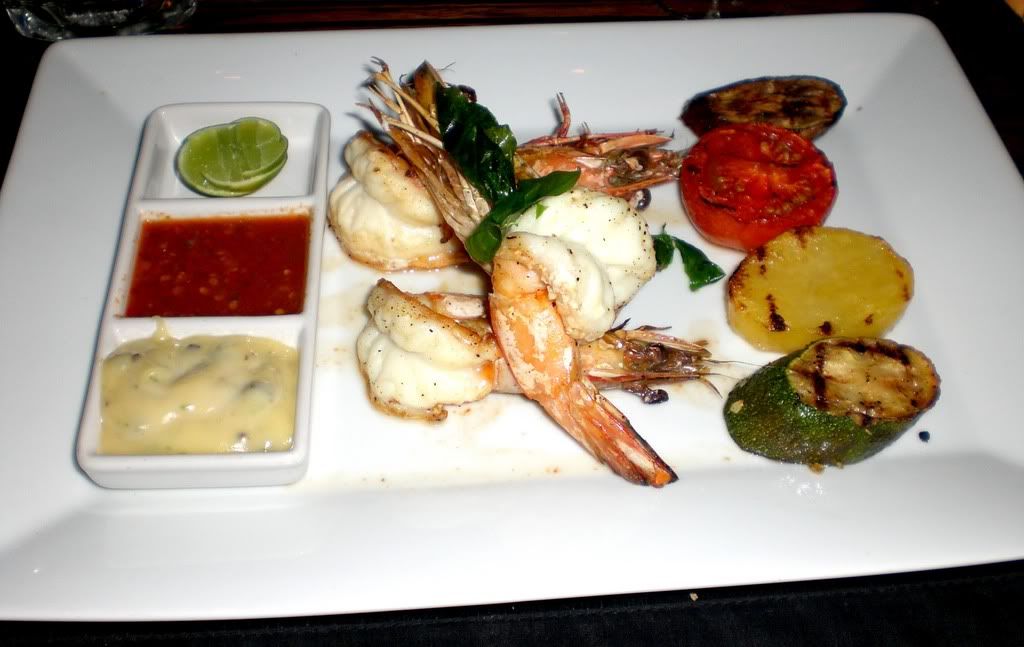 Although they were very tasty, I thought it was a bit overpriced, considering the plateful of prawns that we got in
Chiang
Mai for about $10.
Naomi got the risotto which I think had some seafood in it or something.
When we were travelling from the ferry to our hotel, we noticed this really nice restaurant called The Cliff, which was surprisingly on a cliff and had a really nice view and looked really classy, so we decided to have a meal there. We were going to have a dinner there, but I thought it would be nicer to have lunch there, so we could appreciate the view.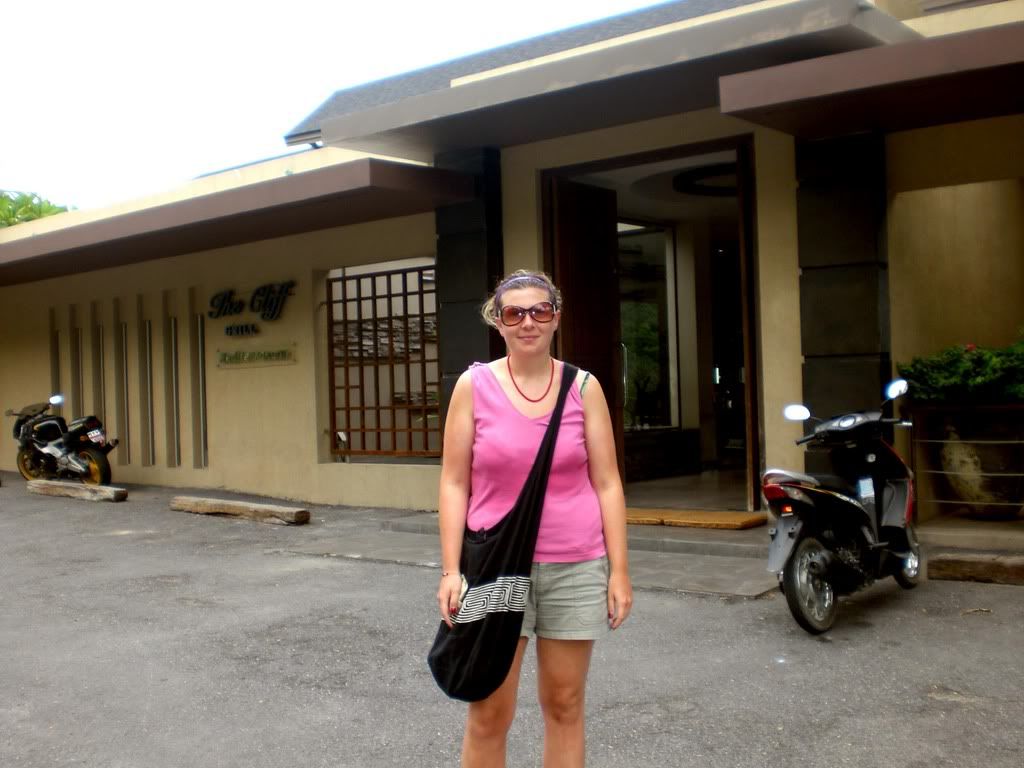 As we walked through I knew it was going to be a nice restaurant. The menu had a
Mediterranean
theme with hints of Portugal, Italy, and Spain. We ordered some Sangria to start with which was very fruity and some
bruscetta
and garlic breads.
Bruscetta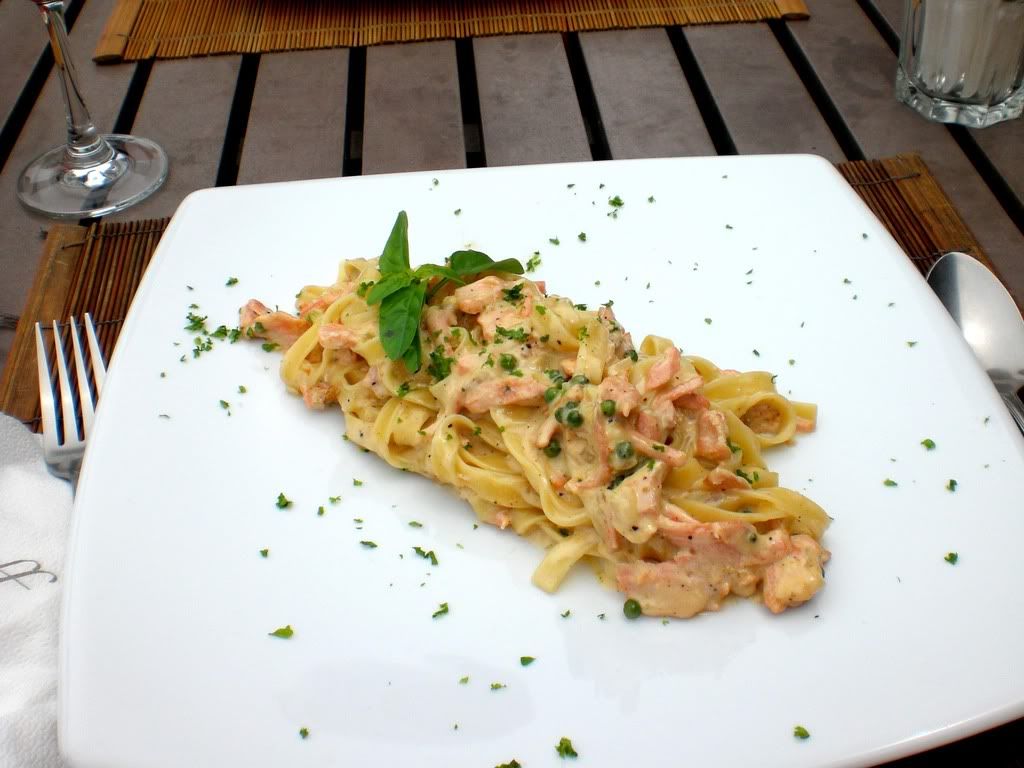 Oh my god this would have had to have been one of the best pastas I have ever tasted. The pasta was cooked
perfectly
, it was oh so creamy and tasty and the salmon was orgasmic. It doesn't look like a lot, but I was struggling to finish it, and finish it I did. I wasn't going to let any of that go to waste!
Naomi ordered this and said it was fantastic. It looked fantastic also. These meals were both around the $10 mark too! Very very cheap for something so delicious.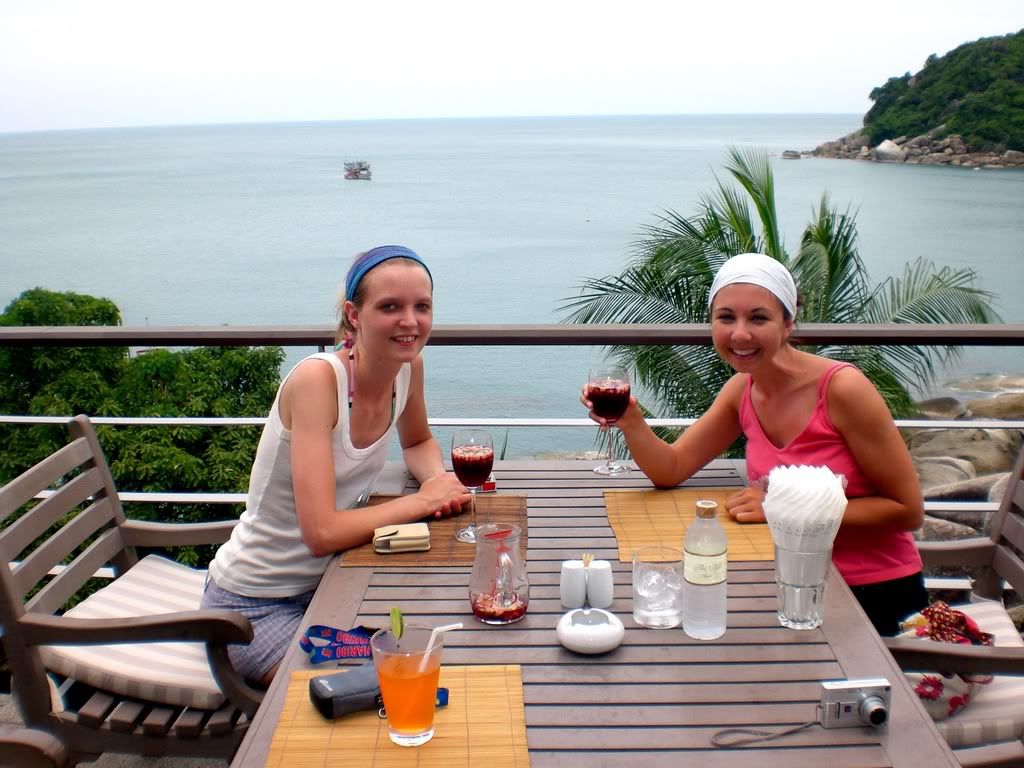 Well that post only took me a few days...now I can get back onto some Australian restaurants. I went to a couple of places after I got back and thought I had transferred the pictures onto my computer, but I was mistaken and had deleted them off my camera :( But don't worry there will be more posts soon.