I have been so unmotivated at the moment to post or take pictures of food I've eaten, but I know I need to get back into it, cause I know how I would feel if all the people that did their food blogs stopped taking photos and posting them. So this is going to be a short one, but will be getting back into it soon.

For Father's day (yes I know it was a few weeks ago...) I met up with Mum and Dad and we headed down to Canberra to visit my sister and her husband. Instead of celebrating father's day on the Sunday, we decided to go out for a nice meal on the Saturday night instead. Now I used to live in Canberra, but that was during my Uni days in which we didn't frequent many restaurants, so Laura had the job of booking the restaurant.


She chose a relatively new restaurant called Sabayon which she had been to previously with her parents in law. I can't remember too much about the detail of each meal we had, but the prices were around $17 for entrees and $30 for mains. We all decided to have a entree and main course each.
Dad and I both went for the duck which had foie gras in it. It also came with a beetroot relish which complimented it excellently. Dad didn't have the relish though, cause both he and mum can't stand the stuff whereas my sister and I will eat them out of a tin.

Seared Tuna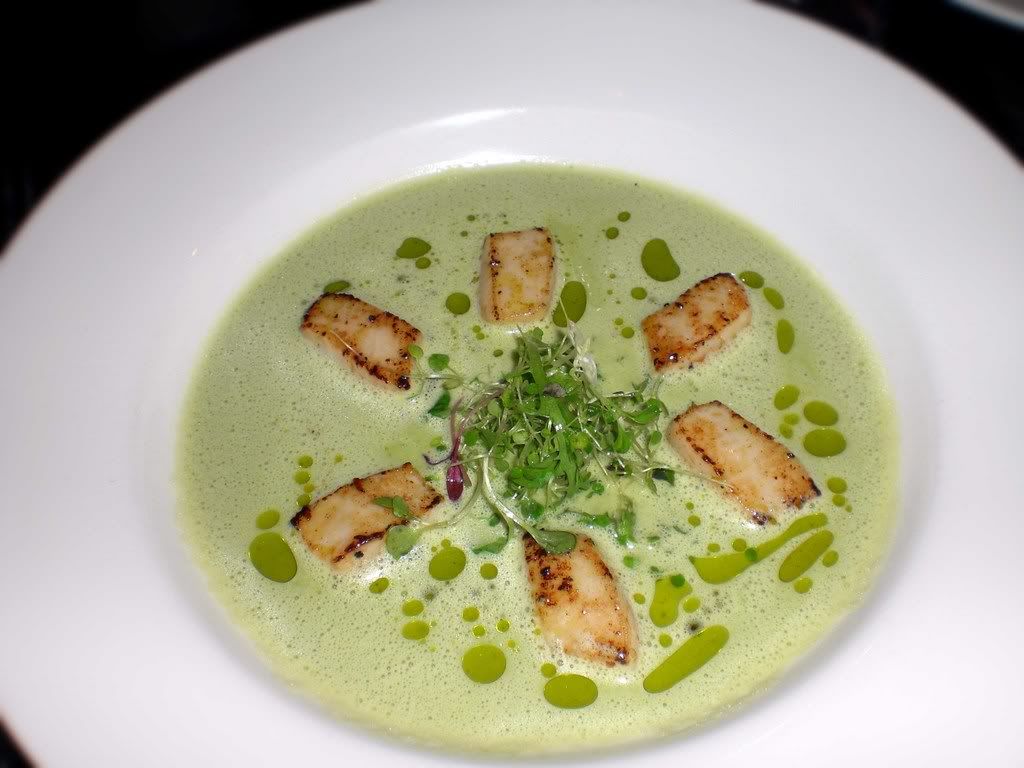 Scallops

Prawns with Ravioli
Salmon

For main course I got the salmon. I am not a big fish fan for fear of bones, but i love love love salmon. This also came with mussels which were the most beautiful mussels I have ever had. Normally when I eats mussels I find them too tough and stringy, but these just melted in your mouth...yum. One thing I have to say though is I did find a bone in the fish, which got stuck in my throat! I panicked a bit cause I have never had a bone caught in my throat before and thought i was going to have to rush to hospital or something (yes i am a bit melodramatic..) but mum and Teighe just told me to eat some bread (although i was so full it was an effort to eat) which got rid of it thank god.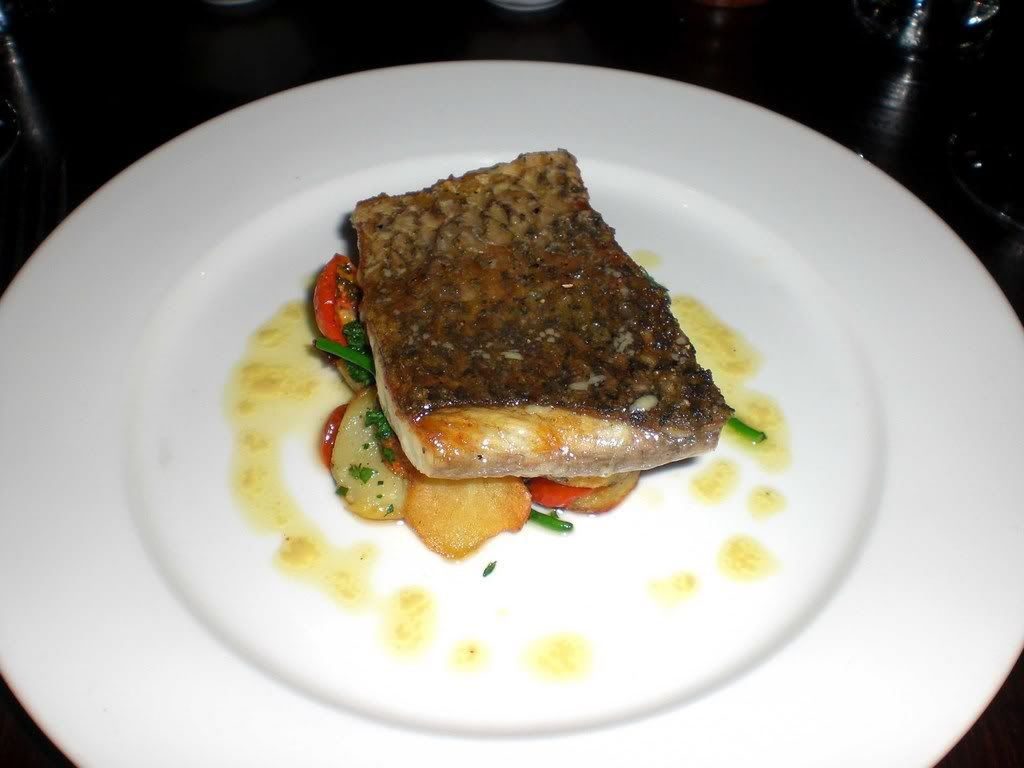 Can't remember what type of fish this was..


Chicken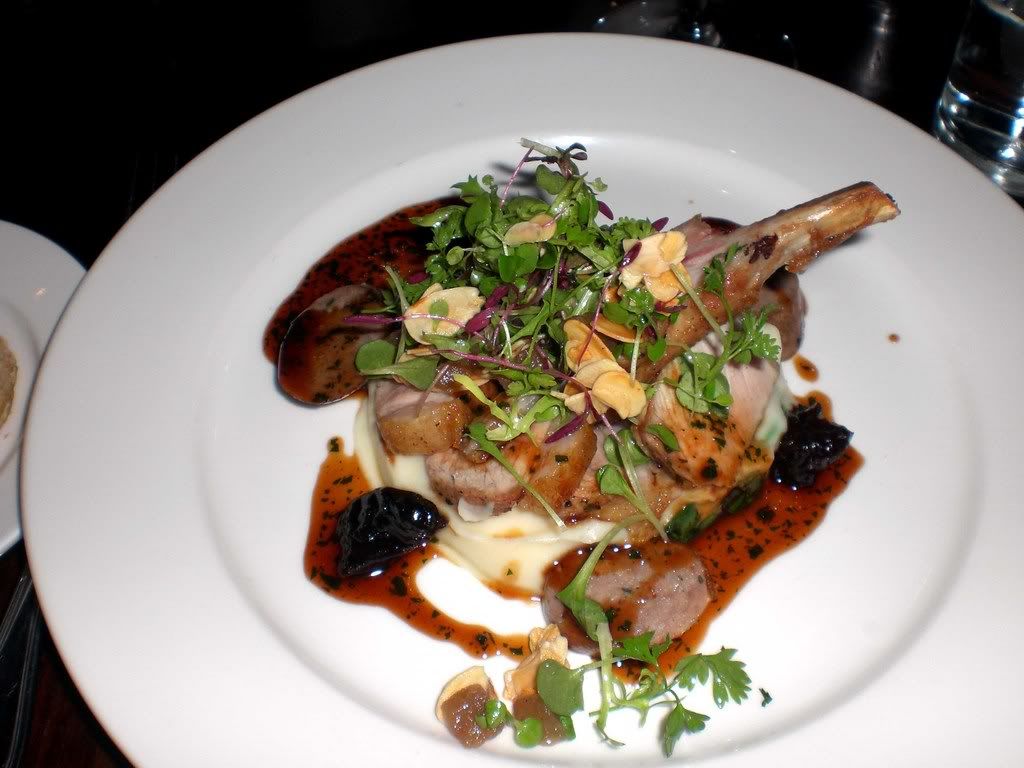 Pork Chop



Steak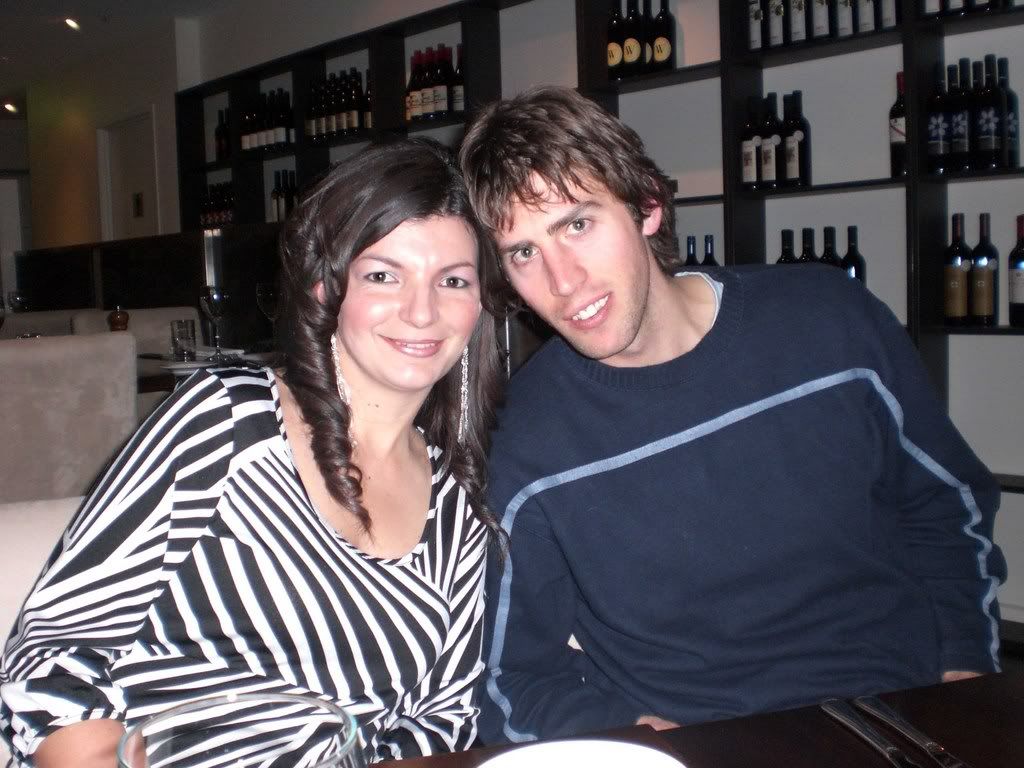 Laura and Teighe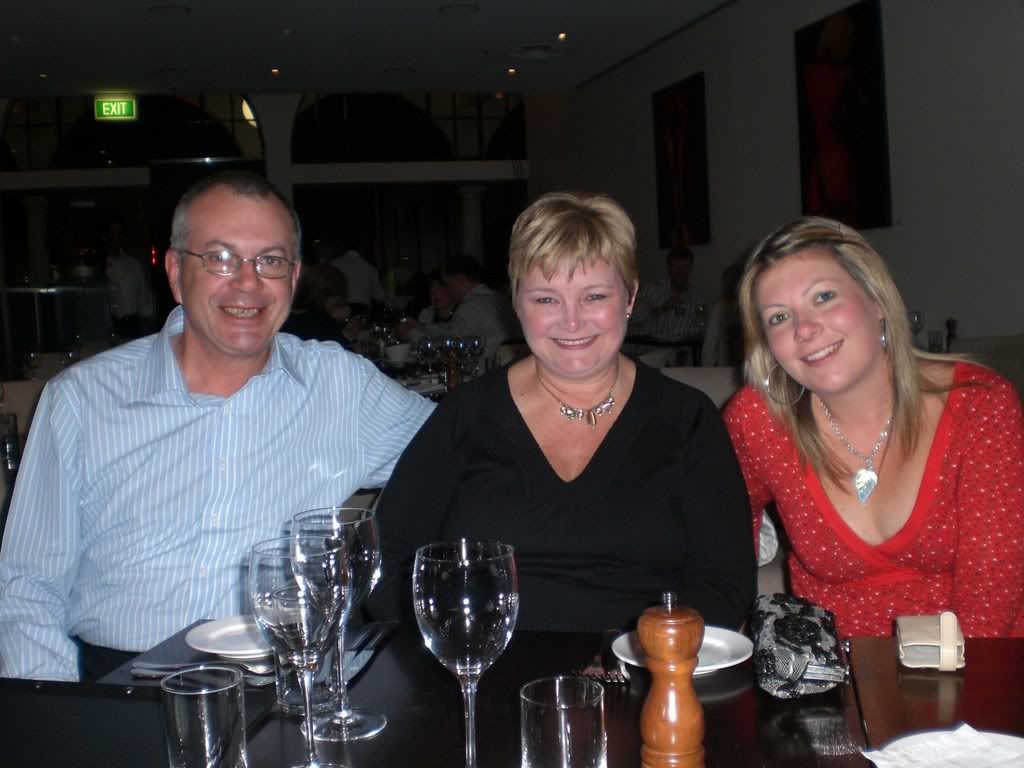 Dad, Mum and Me

Sabayon
Melbourne Building
West Row
Canberra City
Ph: 6247 8212
Open Lunch Mon to Fri Noon - 3pm
Dinner Mon to Sat 6pm - 10pm