I can't believe that after 12 years of living in Sydney i hadn't been to the
Paddington
Markets, so it was about time that i went! My friend from uni
Bec
is getting married in a couple of weeks, so what better an excuse to go shopping!
I couldn't believe how many different jewellery shops there were and how they could all be profiting from having a stall here. Anyway we found some lovely rustic things for Bec and Robert (they live in the country) so it was well worth the walk from Pyrmont to Paddington! We also sampled some gorgeous smokey garlic mayo from one of the stalls inside the building who also sold chocolates of which i tried the white chocolate pistachio. Now i am not normally a fan of white chocolate, but this was goood! All this sampling was getting me hungry as i hadn't had lunch yet and it was 3pm, so off we head for food!

We decided on Himalayan, cause i hardly eat Himalayan food so thought i would be different. I ended up choosing their beef combination dish.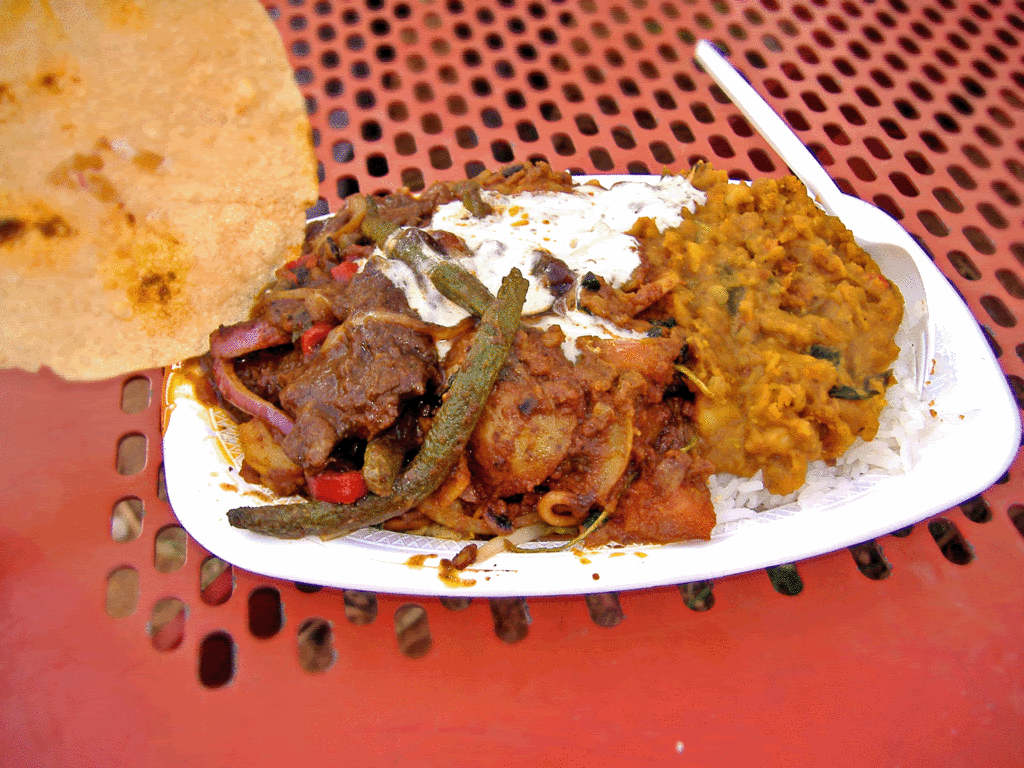 Beef Dish with rice, noodles, beans and chick pea dahl - $9

This was exactly what i felt like and it was very nice and filling. Not the best meal i have ever had, but it was certainly tasty. At the end i did encounter some cloves or star anise which wasn't the most pleasant surprise, but it is market food. Megan decided on the Chicken Kebab.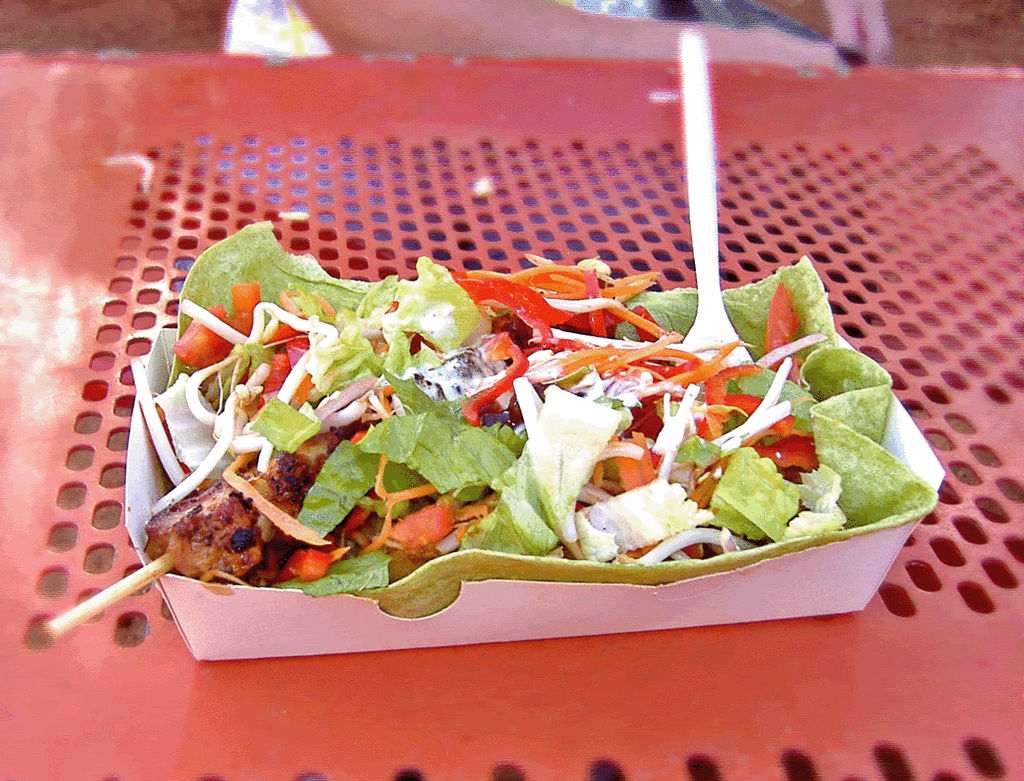 Chicken Kebab with Noodles and Salad - $9
Megan said this was very good, but that it was quite hard to eat the wrap that was underneath. She was meant to get the chick pea dahl on hers, but as it was late in the afternoon i actually got the last of it on mine.....sorry Megan. I did give her some of mine to try though! Both meals had mint yoghurt and homemade chutney on them which were great, I love my condiments! Overall the food was good and a change from the norm. I really wanted to try those ice cream sandwiches that i saw on chocolatesuze's site but i was too full :( Will have to try them next time and get me some of that mayo as well....
Paddington Markets
395 Oxford Street
Paddington
Every Saturday from 10am - 4pm