Last Sunday Frankie and I were going out to dinner and he suggested this Brazilian place near Darling Harbour, and I was like there isn't any Brazilian place near Darling Harbour, but sure enough opposite Oscars on the corner there was a place called Taste of Brazil. We went up to it, but it was closed, so last night when we were deciding where to go for dinner we both thought of it, so i rang and booked!
I was amazed at how much room there was inside. It looks so tiny from the outside. We were asked whether we wanted to sit inside or outside, then he said there was some live music outside, so we both said outside!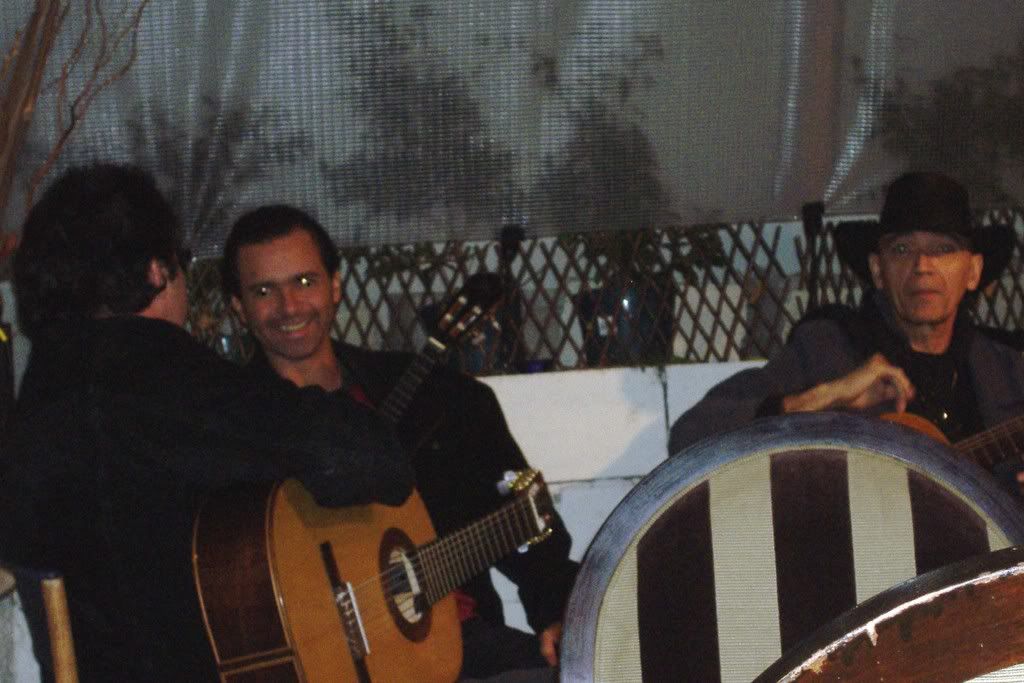 These guys were cool. A bit of live music is always good, and it wasn't obtrusive music either, it was just at the right volume. Frankie has a friend that works here, which is how he knew about the place and he recommended to get the banquet. The banquet was a churrasco style meal which consists of some sides and then different meats which are cut from a skewer.
Lamb




Tomatoes
Rice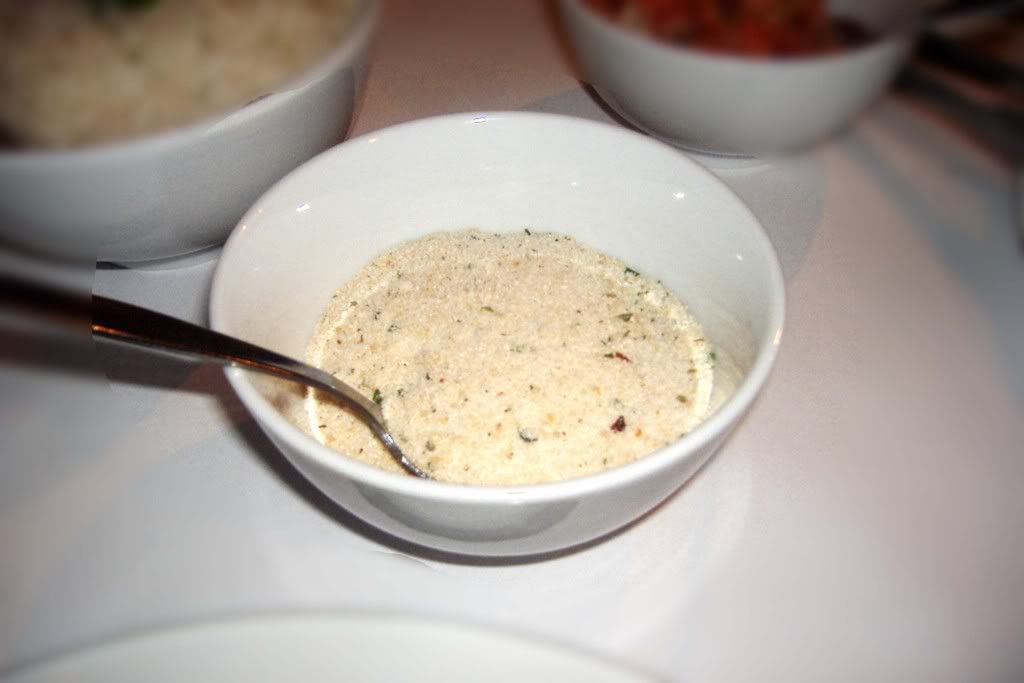 Farofa
The first meat that came out was lamb, then they had marinated chicken wings, big fat sausage (which was similar to chorizo), pork ribs, and the best was the steak. The guys that were all cutting the meat didn't speak too much English. Frankie thought that the guy that owned the place was on regular look out at the airport for all the planes coming in from Brazil and would offer all the good looking guys jobs.
The tomato salad was really good. It was just a simple salad of tomatoes, onions, parsley, olive oil, vinegar, and seasoning, but it just tasted so damn good! Wasn't too sure what the floury stuff was, but i was browsing the internet and found it is a seasoning called farofa that is used to sprinkle on meals. Would have been nice to know what to do with it beforehand. Not knowing what it was I tasted a bit, which didn't really taste like much but when you mixed it together with the rice and tomatoes it worked really well together. The guys kept asking whether you wanted more meat until you had had enough. They have a lot of other options on the menu, but you really wouldn't do anything other than the churrasco.
This would be a really good place for a birthday or group get together, cause there were big tables set up and for a $29 banquet plus BYO what more could you ask for! Oh their caprhinas are the best I have ever had as well. I will definitely be making a repeat visit to this place.

Taste of Brazil
11a Bunn Street
Pyrmont NSW